As you know we have shared some extensive research into what we believe to the best squash shoes available today: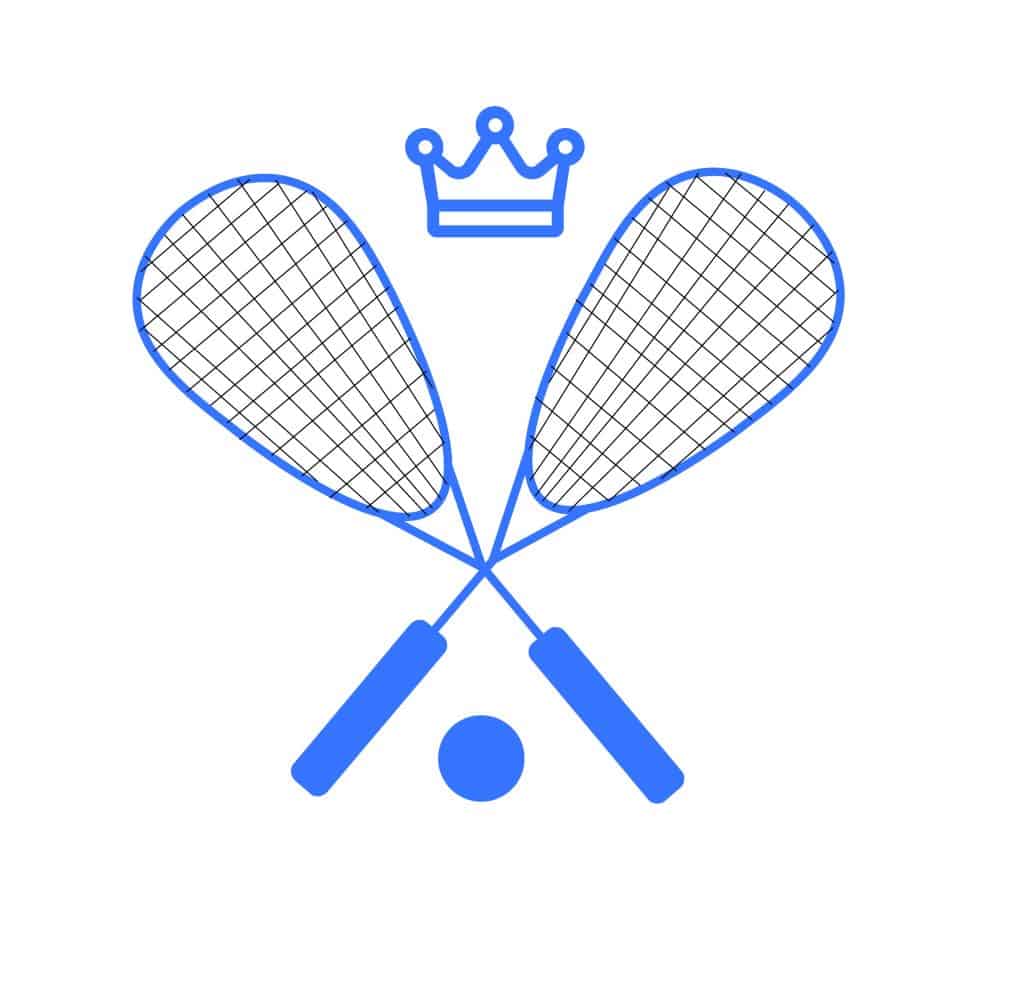 But we thought it would be interesting to see what others are saying. So we did some research and this is what we found:
Squash Shoes – PDHSports
According to our friends at PDHSports.com, they thought a good squash shoe should: 
And they recommend the following:
Best squash shoes for cushioning and support
Best squash shoes for durability
Best squash shoes for wider feet
Best squash shoes for the style-conscious squash player
As Used on Tour 
Best squash shoes under £40
Best junior squash shoes
Top 5 squash shoes overall
Squash Shoe – WalkJogRun
Walkjogrun.net adds that "Squash is a high-intensity sport that requires specific footwear in order to keep you safe from injury and performing at your best. To ensure a great training session, you should invest in an indoor court shoe that is designed specifically for the purpose. This means lateral stability, a great amount of traction, a locked-in fit, as well as a cushioned sole." 
Their top choice was the Mizuno Wave Bolt 7.

Squash Shoe – SquashSource
Squashsource.com believes that Grip, Durability, Comfort, Cushioning, and Weight are the primary factors to consider. He also makes the distinction (as do we) that we prefer to play with squash shoes that are specific to our game, not another game (like tennis or basketball).
Squash Shoe – TheSportsBro
"What's the most important piece of equipment you will invest in when playing squash?" Thesportsbro.com asks… Your shoes of course, as they explain that, "They are your foundation to plant, pivot, push, pull and Play!" Further, since "Squash demands a fast-paced environment, and sometimes longer than expected matches. This can be very demanding on your shoes! If your shoes can't keep up with you…it might just cost you the game. Give your technique and power an advantage by wearing the proper shoes."  His top 3 picks were:
Squash Shoe – SportConsumer
Sportconsumer.com had their team of experts (and enthusiasts) select the best squash shoes out of dozens of models. Don't buy your squash shoes before reading these reviews: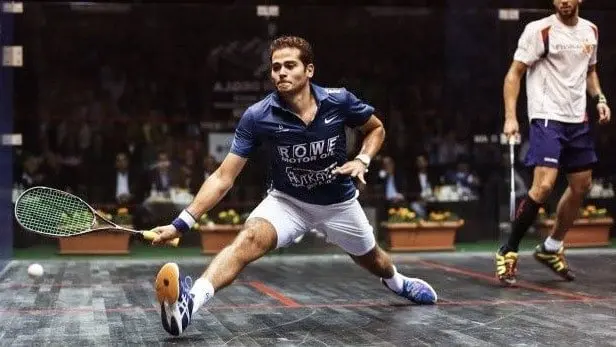 Squash Shoe – SquashSportUSA
Junaid Shaikh at Squashsportusa.com asks if you are you looking for the best squash shoes that money can buy? In order to prevent injury, squash shoes must be supportive, Junaid suggests the following:
People also ask…
What are the best squash shoes?
10 squash shoes reviewed – the best in the market according to sheentennisquash.co.uk:
Do you need special shoes for squash?
You do need special shoes for squash. The most important consideration is the squash soles. The soles of the squash shoes you buy should be non-marking. All squash shoes come with non-marking soles. It is proper to not wear your squash shoes outdoors either so you do not track dirt and debris onto the squash courts. So yes, there are special squash shoes to wear on the court! If you dare wear non-squash shoes on the court, beware of some backlash from other squash players (only half-kidding)!
How long do squash shoes last?
To answer the question of how long do they usually last? Improvesquash.com states that a pair of squash shoes usually last between eight to ten months, so it is important to take the cue that once your squash shoes have lasted that long, then it might be time for you to get a new pair of squash shoes.
Are squash shoes the same as tennis shoes?
Squash shoes and tennis shoes are NOT the same. In fact, the experts at the racquetnetwork.com point out that badminton shoes (or racquetball shoes) can be substituted for squash shoes. However, tennis shoes are not squash shoes and should not be used for squash under any circumstances. Squash shoes and indoor courts shoes typically have outsoles made of a blend of synthetic rubber and gum rubber.
Squash Shoe Roundup Conclusion
We hope you found this deep dive into what some other squash enthusiasts out there think of the best squash shoes available. If you haven't yet, checkout our own review of the best squash shoes available!
In a future analysis article, we will dive into what are the best squash shoes for knees and for shin splints.