[Updated on 1 July 2022] Do you like playing squash? You might know your way around a squash court, but how much do you really know about the game's history, general information, and stats? We've decided to list a few fun squash facts about squash that we're certain you'll find very interesting.
Keep reading if you want to learn more fun facts about your favorite sport.
Fun Squash Facts and History
Where and When Was Squash Invented?
The origins of squash are a little sketchy because there are two theories that attempt to explain how it evolved. The first is that it was invented around 1830 by a group of students at Harrow School situated outside London.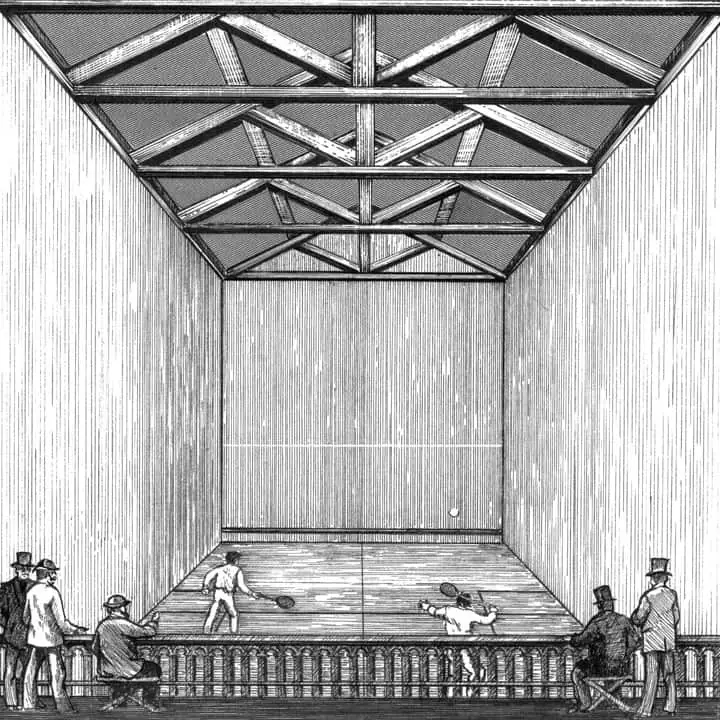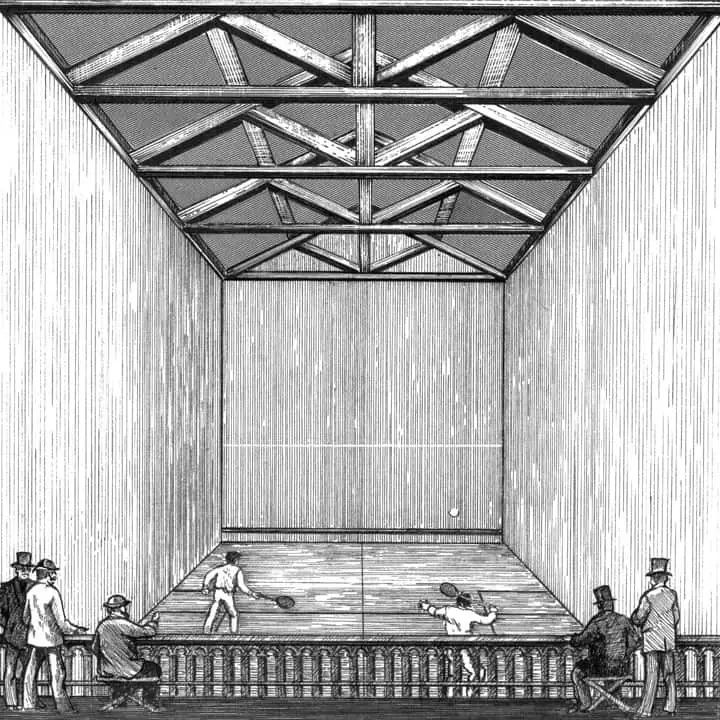 The second theory, according to the World Squash Federation, is that a group of London debtors' prisoners previously played a sport somewhat similar to squash. They used rackets to hit balls against the walls as a form of exercise.
Whatever the case, one thing that's for certain is that the game has been around for well over a century.
Did it Come from Tennis?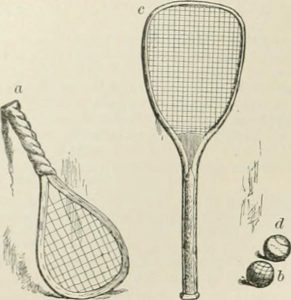 Contrary to public belief, squash wasn't developed from the sport tennis. It was perceived to have been originated from tennis because of the use of rackets in the sport.
Rather, it was developed from a similar game in England that was commonly referred to as ''racquets.''
Where Did the Name Come From?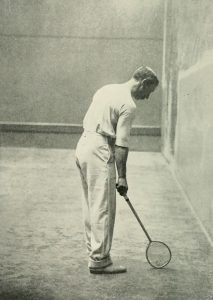 If it was developed from racquets, you're probably wondering how the name "squash" came about? As you're aware, rubber balls are used in the game of squash. Because of the nature of the material, when hit, these balls are squashed against the wall. That's where the name came from.
Squash and the Titanic
Do you remember the famous Titanic that sank in the Atlantic Ocean in 1912? How is that tied to squash? A fun squash fact is that there was a squash court on the Titanic. Professional tennis player Fred Wright, dwho played squash in the offseason, unfortunately, died when the ship sank.
Squash and the Royal Family
Did you know that squash was also popular among the royal family? It's reported that Prince Phillip played squash while waiting for Queen Elizabeth II to give birth to Prince Charles. The entire labor process took 30 hours!
Squash and the Nuclear Physicists
A squash court located at the University of Chicago was used for more than just the sport. It was secretly used as a hub for engineering weapons of mass destruction by Enrico Fermi alongside his colleagues.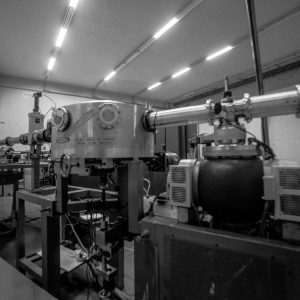 In 1942 they designed the world's first nuclear reactor on this squash court. It was later on used in the construction of the first atomic weapon which was commonly referred to as the Manhattan project.
Fun Squash Facts and The World
How Popular is Squash?
Squash is an extremely popular sport and to date is played by over 25 million people. In the US alone, approximately 1.2 million play the sport. There's a total of 50,000 squash courts in 185 countries worldwide.
Is Squash for Everyone?
The general consensus is that squash is only played by the elite, or at least pursued only by the 'educated folk.' The latter notion came about after it was realized that 98% of college graduates played squash.
But this couldn't be further from the truth. Certain programs, such as Street Squash, are promoting it in low-income communities as part of a youth program.
Examples of communities that have benefitted from this program include Harlem and Newark.
Squash in the Olympics?
For the longest time squash wasn't included in the Olympics but this is about to change as squash enthusiasts are lobbying for its inclusion in the Olympics of 2024.
Outdoor Squash Courts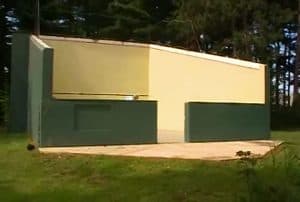 It's no secret that squash is an indoor sport; as such, most squash courts are built indoors. However, there are two squash courts in the US located outside. The first is found on the Lower East Side of New York City, while the other one is located in Minnesota—just outside the Twin Cities.
Squash as a Bonding Activity?
Still on the subject of royals, the late Prince Rainer the 3rd of Monaco used to play squash with his wife every day for a number of years. It's clear that squash was more than just a sport but a time for quality bonding time.
Fun Squash Facts and Playing
Health Benefits
According to Forbes magazine, squash isn't only a fitness sport; it's been voted as one of the healthiest sports. Among other things, playing squash is believed to improve muscular strength and endurance. It'll also improve your flexibility and significantly reduce any risk of injury.
Are you prone to suffer from any heart or lung condition? Playing squash for at least 30 minutes is known to increase your cardiovascular endurance.
Note that we strongly recommend that you get cleared by your doctor first before engaging in this highly intense sport.
Calorie Burner
Are you looking to shed a few pounds? Playing squash might very well be the answer to your problem. Given the demanding nature of the sport, you're guaranteed to burn calories if you play it.
An hour of squash can help you burn between 600 and 1,000 calories depending on the intensity at which you're playing. This is 200 more calories than you can burn compared to an hour-long intense running session.
Again, we advise that your doctor gives you the go-ahead to play the sport beforehand.
Longest Squash Game
The longest squash game was played on the 12th of April 2015 and lasted for 35 hours and two minutes. This game was played in Perth, Australia by two professional New Zealand players, Adam Fisher and Darren Yates
World Fastest Squash Ball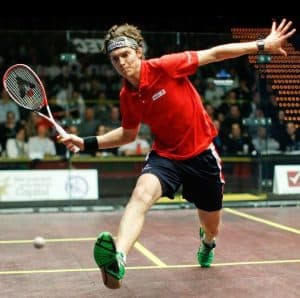 On the 9th of May 2014, Australian based squash player Cameron Piley set the world record after hitting a squash ball at 176 mph.
Final Words
That sums up our list of interesting facts about the game of squash. Mind-blowing, right?
In summary, a few fun squash facts:
Squash was played on the titanic
A squash court was used in developing the nuclear bomb
Do you have any other fun squash facts to add to our list? Leave a comment below to share with the squash community.