[Updated on 1 August 2022] One observation I've had about squash players is that many of them are great athletes. Not only that, they came to squash from another sport (like tennis or racquetball). So, why not combine all the racket sports you are good at? Lucky for you, there is RACKETLON.
What is Racketlon?
After years of playing a single racket sport, many players find themselves looking for a new challenge. While some will pick up a cross-training activity to improve their primary sport, other racket sport players are looking to a multi-sport tournament called racketlon.
Similar to triathlons for endurance athletes, racketlon combines four racket sports in one tournament. The players work their way through the sport with the smallest racket (table tennis) to the sport with the largest racket (tennis). As they compete in table tennis, badminton, squash and tennis, they test their skill and endurance across disciplines.
The sport has even been featured in one of the largest newspapers in the world, the Wall Street Journal. Jeremy Easterbrook in the video explains the proper swing for each sport (hint: they are all very different)!
History
Racketlon got its start over 30 years ago in Sweden and Finland. While most of racketlon's popularity has developed overseas, there have been a number of groups in the United States that have helped develop knowledge of these unique tournaments.
The dedicated site to Racketlon is
https://www.racketlon.net/
. You can get tournament updates and rankings of the top players in the world. You can learn about players like Jesper Ratzer, who recently retired at the age of 35 years old and is recognized as the best racketlon athlete.
Racketlon tournaments
When you sign up for a racketlon tournament, you play each sport against the same opponent. You play until you reach 21 points (winning by at least two points) before moving on to the next sport. All the other rules of the games remain the same. For example, the same foot-fault rules still apply in tennis, even though the scoring is different.
The player with the most points across all four sports is the winner. You then continue this format as you move further along in your bracket (if you are good enough, of course :))
Racketlon training strategy
Since racketlon is about your score across four sports, it is important to strategize your training. Over time, you will be able to improve across all four sports. If you are trying to make big gains quickly, you can make faster gains by prioritizing.
My plan would be to assess the competition in tournaments to decide where to focus your training. You can take this 2 ways:
Focus on the sport where you think the best players seem to congregate too, and try to get better
If you observe that squash seems to be the weakest sport for most players, double down on your training to ensure you are the best. This can lead to quick work of your opponents as you progress in tournaments.
Like most people new to racketlon, you likely have one racket sport you are already familiar with. The best place to start is with a sport with a similar size racket. Since the equipment is similar in size, the muscle groups required to play will be similar as well.
For example, if you are already a skilled tennis player, focus on learning squash before your next racketlon tournament. As you have time between tournaments, you can take time to improve your skills in the other two sports and become a more well-rounded player.
Equipment to get started
While each sport has a long list of accessories that can make the sport more expensive, you can get started in racketlon with a minimal amount of equipment. For your first tournament, all you really need is a racket for each sport. You should also, however, find out from the tournament director if you should contribute to the supply of balls and shuttlecocks or if your entry fee covers them.
As you progress, you may want to add to the equipment you use in each sport. While all of the sports can be played in comfortable athletic clothes, you may find different types of shoes helpful in supporting your game.
You may also take opportunities to upgrade your racket in one or more of the sports. There are a lot of factors that make one racket more helpful to your game than another, such as weight, grip, and string-types.
Am I skilled enough to get started?
Yes! Racketlon tournaments are a great place for not just competition but to learn more about the sport. Many of the people who are involved in the tournaments had time not that long ago when they were learning three new racket sports, too.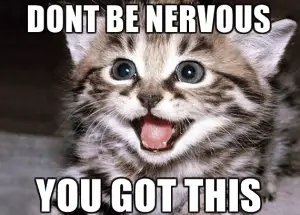 When you get started in racketlon, there will be opportunities to meet new people as well as new opportunities to train and improve your racket games. You should see your first tournament as a learning experience. You can get a feel for how the competition progresses as well as an opportunity to meet other players. They can teach you more about the game too.
What's next?
Find someone you can play with! You already have friends in the sports you play, so invite them to a challenge. The easiest sport to start with would be the one you already play. The next easiest likely is table tennis (you can play at a bar or rec center).
You may have a difficult time finding a tournament. That does not have to stop you. So make your own tournament!
If you are looking for other people to help you get started playing racketlon tournaments, check out the racketlon website. Then, talk to your friends who you play your favorite racket sport with! Even if you are not able to find an established group, you can find a group of people who are interested in and start a tournament of your own!