[Updated on 1 August 2022]

Squash is the second most celebrated sport in Egypt after soccer. It was launched way back in the 19th century. It took
an Egyptian player 23 years of hard work and dedication to reach the final at an event in Cairo, where he enjoyed a massive home support crowd. He created a new squash sport generation without knowing it since many were charmed by his attacking style, dynamic, and charisma.
Ahmed Barada's image marked the beginning of Egypt's dominance in squash. He single-handedly brought the sport home. Many young players, boys and girls, gathered for training, knowing well how success looked like. Everybody's goal was to play like Barada.
Let's learn more about Egyptian squash players.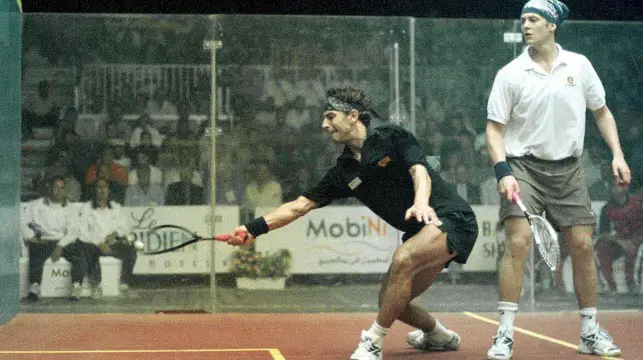 Egypt's Winning/ Ranking History
Egypt has given rise to many top squash players from the 1930s, former president Hosni Mubarak being one of them. His participation and love for the sport gave it a huge boost and recognition worldwide.
In 2003, Shabana became the first Egyptian to win in the world's squash tournament. He was only 24 then. His winning brought many kids to squash training clubs. Since then, he has taken the trophy ten times. Others like Karim Darwish, Ramy Ashour, Karim Gawad, and Mohamed El Shorbagy have since followed suit.
Looking at the world squash ranking as of December 2020, Egypt dominates the list. Its five male players among the top 10 best male squash players and five female players among the world's top 10 best women players.
In Men's World Ranking Category
• Ali Farag, the world squash champion in 2018/2019 and winner in November 2020.
• Mohamed El Shorbagy, in November 2014, March 2018, and February 2020, was ranked number one squash player worldwide.
• Tarek Momen became number 3 in the world's squash ranking in February 2019 and is currently the champion.
• Marwan El Shorbagy became 3rd in May 2018. In 2011 and 2012, he was the world's junior squash champion.
• Karim Gawad occupied the 1st position in May 2017. Karim is the third Egyptian world squash champion after Shabana and Ramy.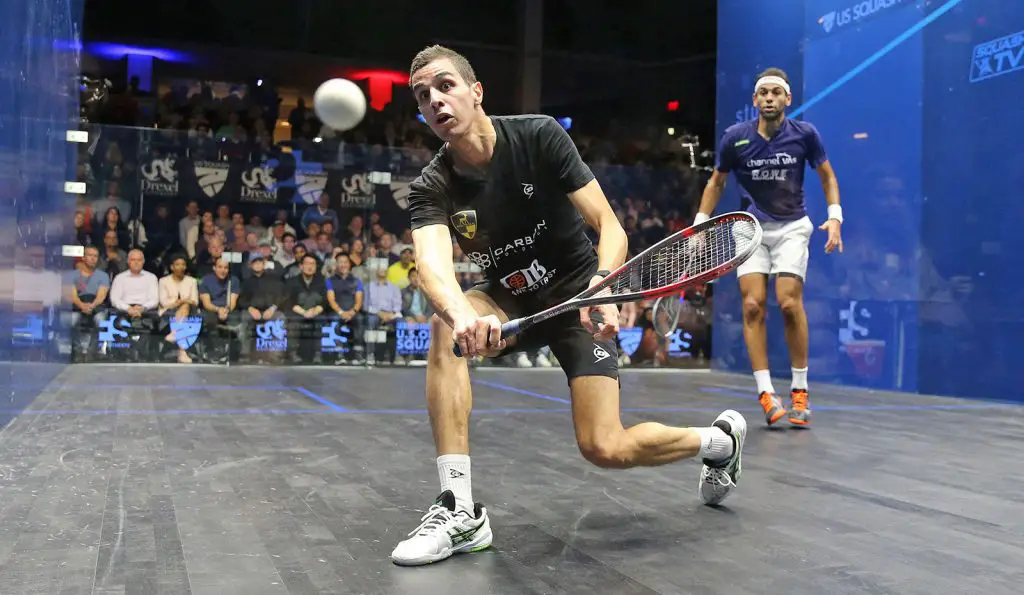 In Women's World Ranking Category:
• Nour El Sherbini has won the world's squash championship four times and is currently the second-best squash player internationally.
• Nouran Gohar was ranked number one squash player internationally in July 2020.
• Nour El Tayeb became number three in march 2018
• Hania El Hammamy was number five in November 2020
• Salma Hany was ranked in position ten worldwide in October 2020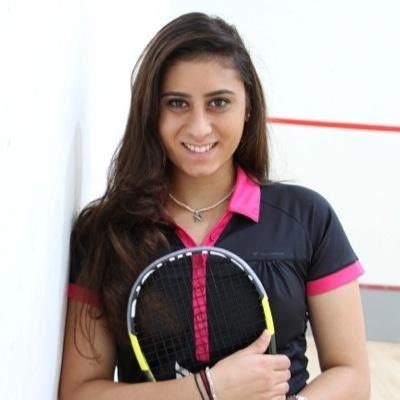 But How Do They Do It?
Egypt is rated as the best country in squash sport. As seen above, both men and women dominate in the world's championship. To Egyptian squash players, it just happens. They say there's no formula to their continuous success. Really? This answer is not convincing at all, and it arouses our curiosity even more. I urge you to read along as we dig for more persuasive reasons.
Most of the best Egyptian squash players are based in Cairo and Alexandra. This makes it possible for them to train and compete against each other; it's the best against the best, perfecting their skills. Their generosity has made it possible for other upcoming squash players to master their skills; they advise, couch, and even play against them in the same court.
In 2010, Amr Khaled won the world's junior squash championship. This is the biggest world squash tournament for players below 19 years. He said Barada and Shabana contributed to his winning since he grew up in the same club, training and hitting shots together with the two best players.
It is quite different in other squash-playing countries, like in the US, for example, where players originate from various states and cities, making it impossible to meet and train together before a tournament.
Squash in Egypt is not only seen as a sport but as a passport and an opportunity to study abroad for higher education. A good example is Farag. Through squash, he gained admission to the great Havard university. To date, most Egyptian squash players are applying the same means to travel to the US for better opportunities.
Women Earn More than Men
Paying women more than men has resulted in some positive results in the squash world. Women players now have a bragging ground away from the stereotypes. This noble act of playing squash continuous to lure many young female players who're enough to rule in squash in the next 20-30years. It also adds a twist to this sport, the more reason Egyptians stand out.
In a world's championship held in Cairo sometimes back, El Sherbini, a female squash player, won R700, 000 while Momen, her male colleague, won R650, 000. It shows how squash is breaking away from the norm. Like in this case, both players would take the same amount home.
How they play the game also tells us why they continue to dominate. Egyptian players are known to be aggressive. Most of them don't wait for the ball to bounce back from the wall; instead, they meet it on the full. This approach has led to many drop shots and cross-court champions.
It Has Nothing to Do With the Money Or Olympic Recognition
If you ask any squash player from Egypt today why they play well, money or Olympic recognition will come last on their list. They would still push each other and train to become better than before, even without the two. Squash is a passion; they love the sport and live for it every day.
Many agree that winning a gold medal at the world Olympics championship would boost the squash image; the fight for recognition in one continues since it will not debut in 2023 in Tokyo, which to most top players is unfair because squash has been in existence since the 1930s.
Conclusion
Though Egypt is the best country in squash, this will soon change if the government doesn't take the players' interests at heart and support the sport. Most Egyptian squash top players are now residing abroad for better opportunities. This has made it hard for young and upcoming squash players to train with the best because none is available locally.
So, will Egypt continue to dominate the squash in the coming years with this trend? What's the future of Egyptian squash players. Best country in squash. Let's watch the space.