[Updated on 1 August 2022] Squash Footwork – if efficient it can make for a much easier game of squash!
How many of us have run around the court, off balance, lunging for the ball never feeling balanced or in control? Most of us you say — all of us at some point (usually a losing point).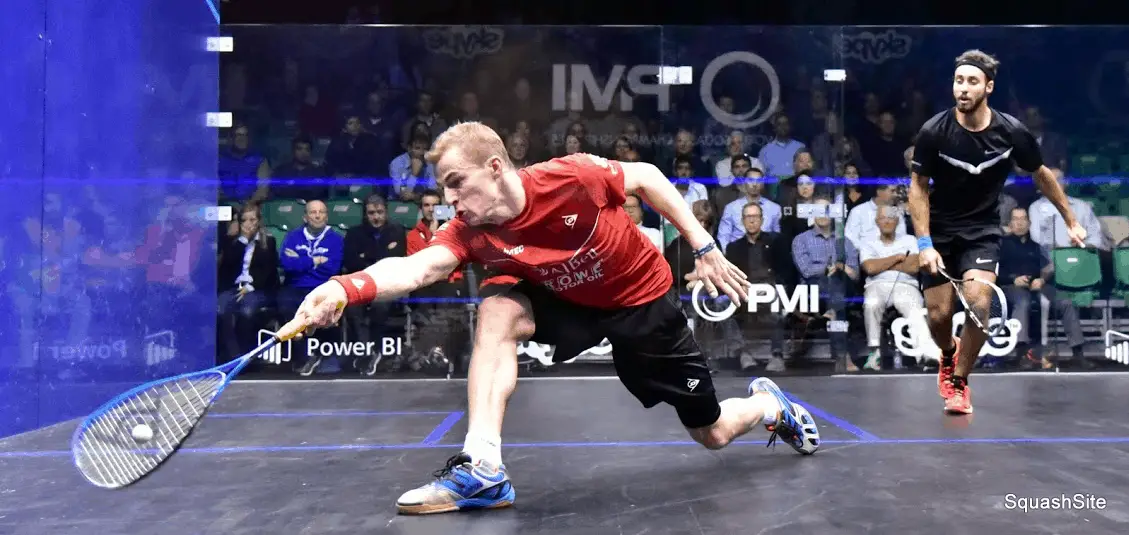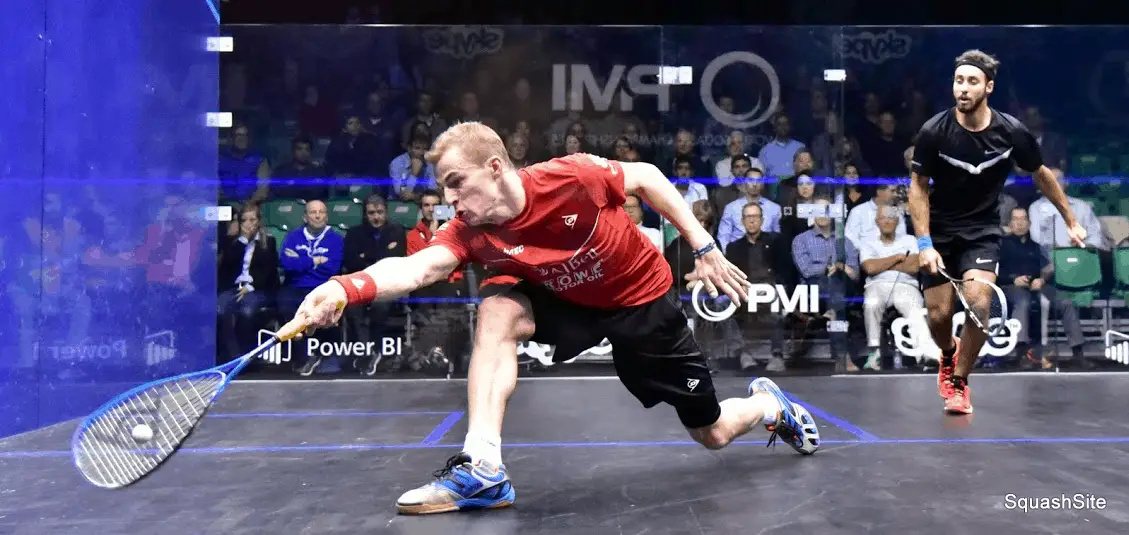 Squash Footwork Tip #1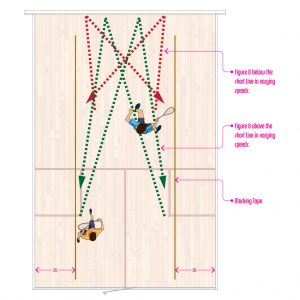 Let's start out with a court perspective tip. Draw an imaginary line around the court floors one meter (3 feet) from each wall. Now look at how much smaller the court becomes. Our feet should never go inside this one meter area. Ideally the ball is always landing within this one meter zone. You have not moved your feet just yet, but your footwork will be less strenuous now visualizing the one meter line.
Time to move your feet!
Squash Footwork Tip #2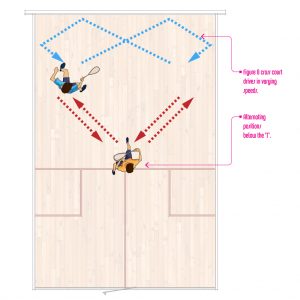 For the doubles players: going to the ball is a given (pending old rickety knees), but after hitting the ball where do we go? Following a service return we should attempt to move in front of the T line on our side of the court, the earlier the better. For player's that don't do this or do it slowly there is a potential for extra footwork; that is you are not properly positioned for all your opponents potential shots. I like to think I'm taking home court advantage by moving early and faster than I really need to. You will be amazed at the extra time and balance you now have to get to the next shot.
For the singles player's: We naturally wish to move forward fast to retrieve a drop shot, but many of us saunter back slowly to the T position — this is a crucial mistake!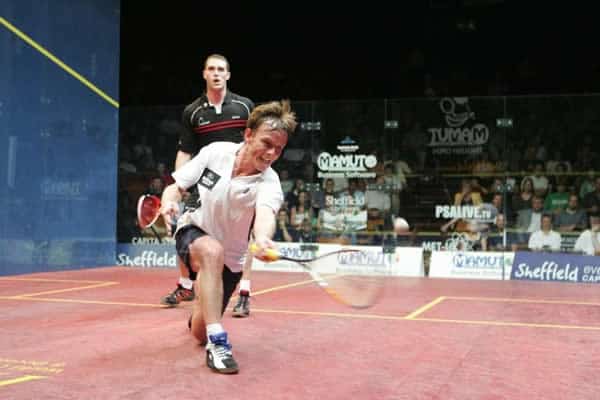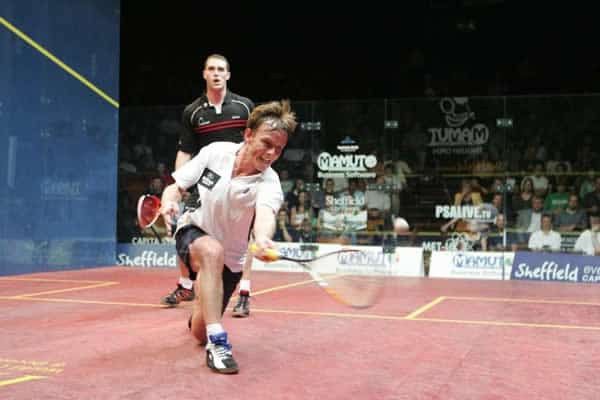 I love watching new young professional squash player's train their footwork on court. A few years ago I watched some young Europeans playing a 3/4 court training game. The thing that really stood out for me was how they exaggerated their movement back to the T after each shot. It was so explosive and fast that it almost looked comical. Their legs were pumping and arms were flailing as they sprung back to the T following each of their shots.
It is important for these "new" professional circuit player's to do this exaggerated footwork in practice to improve their speed and balance in squash. In a year or two it will pay off and these individuals will be floating effortlessly around the court.
Squash Footwork Conclusion
Do you want to improve your footwork and balance? Try returning to the T quicker following your shots. You may find yourself among the few "balanced" club players on the squash court.
With an earlier balance on the T you can now focus on hitting more accurate shots.